Scenic City Women's Network
Post Office Box 3148
Chattanooga, TN 37404
Office 423 698 6262
October Marketplace Luncheon
Thursday, October 22, 2015
11:30 - Noon Networking
Noon - 1:00 Lunch
featuring
Nita Tin

Practice Administrator & Co-Founder of
Tin Laser Vision Center & the Aesthetic & Wellness Spa
FAITH that holds Fast and Hides in the Hollow of God's Hand"
In the market place of our lives our faith is on display. When things come crashing around us, how do we handle our pain, our grief, or disappointment? When we face trouble, whom will we turn to? Most of us turn to a spouse, a family member, or a good friend, but God, our El Shaddai, waits in the wings with outstretched arms longing to hold us to Himself. God has promised that He will be our shelter in times of distress. If we reach up our arms to Him in total surrender, He will hold us in the hollow of His mighty hand while the storms rage around us. Will we let Him? Will we seek His face? Will we wait on Him? He not only hears our silent cries, but He cares for us and loves us with a love that is everlasting. Our All Powerful, All Knowing, All Seeing God is able to provide the help we need and will hold us fast and will never let us go!
Reservation Deadline:
TUESDAY, October 20th at NOON
To make reservations:
This e-mail address is being protected from spambots. You need JavaScript enabled to view it or 423.698.6262
Mountain City Club
729 Chestnut Street, Chattanooga, TN 37402
(free parking)
Menu: Spinach Salad, Chicken Florentine,Sweet Potatoes, Seasonal Mixed Vegetables, Rolls, Tiramisu or Coconut Cake, Iced Tea or Coffee
(Note: Vegetarian meal available upon request when making reservations)
$20.00 Luncheon cost
$15.00 (Non-profit rate--for paid employee of a 501c3 organization)
___________________________________________
2015 Upcoming Events:
"MEMBERS ONLY EVENT"
Heritage Landing Clubhouse
November 3 --5:30-7:30
Come for an evening full of food, fun, and fellowship.
You will have time to share your job, ministry or passion.
Reservations are needed—Deadline Oct. 29th
Call 423-698-6262 or email This e-mail address is being protected from spambots. You need JavaScript enabled to view it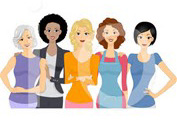 _________________________________________
Don't Miss Out!!!
"An Evening With Jan Silvious"

November 19
6:30-8:30 p.m.
Morning Pointe
7719 Shallowford Road
Come and enjoy an evening with Jan Silvious.
It will include a Silent Auction, singing, Jan Silvious
coffee , tea and dessert.
Tickets go on sale next week-$15
Call 423-698-6262 or This e-mail address is being protected from spambots. You need JavaScript enabled to view it
December 10th
Nell Mohney
Author and Speaker


_______________________________________________________________________________________
MARKETPLACE BIBLE STUDIES
beginning SOON!
Monday's 11:30-12:30
Beginning Oct. 5-Janice Meissner--423-242-5514--Wally's East Ridge-
The 7 Experiment Staging Your Own Mutiny Against Excess
Tuesday's 12-1
Beginning-Aug. 27--Kathryn Geddie--Philipians/TVA
-----------
Beginning-Sept. 29--Patti Harris--Fearless--SunTrust Downtown
-----------
Beginning Oct. 6--Rosalyn Hickman--Titus 2--AIM Center Downtown
----------
Beginning-Oct.6 --Flo Samuels--Lee Hwy/Hickory Valley Retirement Center(Twice Monthly)
Wednesdays 12-1
Beginning Sept. 2--Cara Hicks--Women in the Word--SunTrust Downtown
-----------
Beginning Sept. 23--Pauline Field--7 am--Calvary Chapel Cafe--Hebrews/St.Elmo
-----------
Beginning Oct. 7--Marcia Phillips--Lies Women Believe & The Truth that Sets Them Free--Dowtown YMCA-11:15 to 11:45 am
Call 698-6262 or email This e-mail address is being protected from spambots. You need JavaScript enabled to view it to join a Bible study today!
_________________________________________________
Want to be a Mentor or Mentee?
We are recruiting for this fall! If you are interested, please
contact: This e-mail address is being protected from spambots. You need JavaScript enabled to view it
_______________________________________
Bethany Christian Services
We have 25 - 7 ½ foot Christmas trees, pre-lit with white lights for sale! Trees are 43 in in diameter at bottom. Cost is $75 per tree with discount available if multiple trees purchased. Trees were used for an event, and are all in boxes. We also have about 15 wooden pedestals that are available to stagger the trees. Please contact Debbie Cordell at Bethany Christian Services if interested – 423.622.7360 or This e-mail address is being protected from spambots. You need JavaScript enabled to view it
__________________________________________
Fairfield Inn & Suites --Breakfast Attendant ad:
Energetic? Out-going personality? Are you a "morning person?"
3H Group Hotels, Inc., is seeking a Breakfast Attendant for our Fairfield Inn & Suites by Marriott Chattanooga East/Hamilton Place location.
We are looking for an enthusiastic and friendly individual to join our team. If attention to detail and customer service is your passion, this is the job for you!
To be considered, you must be available to work early mornings (work starts between 5-6 a.m.), weekends and holidays. Reliable transportation to and from work required. All applicants must pass a background check.
If you have a strong work ethic, enjoy challenges and strive to improve your service to the guest every day, please apply in-person at Fairfield Inn & Suites, 2345 Shallowford Village Dr., Chattanooga, TN 37421.
____________________________________________