Scenic City Women's Network
Post Office Box 3148
Chattanooga, TN 37404
Office 423 698 6262
Scenic City Women's Network
12th Annual Praise Breakfast
Chattanooga Convention Center
Thursday, June 23, 2016
7AM-9AM
Carol Kent
Author & Speaker
"Going into a conference led by Carol Kent is like walking into a highly charged magnetic field. It is exciting! Things are popping! And you have to keep moving!..It is more than energy and enthusiasm; it is a deep-rooted faith in God as revealed in Jesus Christ" Dr. Nell Mohney, Author & Speaker
Tickets: $25 Order Today!
Become a Sponsor, Host a Table
and Attend the Event!
Click Here to see a short video
Email:   This e-mail address is being protected from spambots. You need JavaScript enabled to view it 423-698-6262
The Praise Breakfast is open to the public, and both men and women are encouraged to attend.
Tickets are $25 each, or table sponsorships for $200 including priority seating and mention in the program.
Register online, by contacting the organization at 423-698-6262 or mailing your reservation including your reservation to PO Box 3148 Chattanooga, TN 37404.
Support the Ministry of SCWN by becoming a sponsor, hosting a table, or attending.  This event is open to the community!
Thanks to our sponsors!
Hidden Hollow Resort and Camp
May Marketplace Luncheon
Thursday, May 26th, 2016
11:30 - Noon Networking
Noon - 1:00 Lunch
featuring
Delores Lewis

"Happiness" a feeling of satisfaction and pleasure.
Proverbs 3:13 – Happy is the man that findeth wisdom, and the man that getteth understanding.
Happiness is based on circumstances, but "Contentment and Joy" that only comes from the Lord Jesus Christ and having a personal relationship with him. Philippians 4:8 tells us how to think:   whatsoever things ae True, Honest, Just, Pure, Lovely are of Good Report, if there by any Virtue, and if there be any Praise, think on these things.  That will bring contentment and joy.
Delores is very well known among Chattanooga's non-profit community.   She began her career in the not-for-profit field over 42 years ago working at the Metropolitan Council for Community Services, at that time a United Way funded agency. It's been 30 years since that professional leap and to this day, Delores continues to gain and aspire to even greater heights in her role as Director of Resource Development for United Way of Greater Chattanooga and CFC Director for the Greater Chattanooga Area and Smoky Mountain Region CFC in Knoxville.
A committed Christian and member of Grace Baptist Tabernacle where she serves as Primary Sunday School Teacher and President of Ladies Fellowship Ministry.
Reservation Deadline:
TUESDAY, May 24th at NOON
To make reservations:
This e-mail address is being protected from spambots. You need JavaScript enabled to view it or 423.698.6262
Mountain City Club
729 Chestnut Street, Chattanooga, TN 37402
Please note: Parking may not be available in the MCC parking lot. If directed by signage to park elsewhere, other parking options include Republic parking (approx. $4) and/or street metered parking on Pine, Chestnut, Broad, & 8th.
Spinach Salad, roasted Pork Loin, Macaroni & Cheese, Asparagus, Rolls, Double Chocolate Layer Cake, Key Lime Pie, Iced Tea & Coffee
$20.00 Luncheon cost
$15.00 (Non-profit rate--for paid employee of a 501c3 organization)
_____________________________________________
May Luncheon Sponsor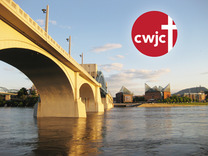 Bridge of Hope empowers women to become confident, motivated individuals, prepared for a self-sufficient lifestyle, impacted by the love of God and equipped to give back to the community.
2016 Upcoming Events:
Webinars
May 17, Tuesday
Noon- 1 pm
Language of Relationships
______
June 30, Thursday
Time – TBD
Time Management
If interested call 423-698-6262 or
email This e-mail address is being protected from spambots. You need JavaScript enabled to view it
MARKETPLACE BIBLE STUDIES
Classes are open to all women and will be held
once per week at lunchtime.
We are in the process of recruiting teachers and
businesses that would  be willing to allow
us to come in and teach a Bible study class.
If you would be willing to serve in this way, please contact:
Patti Harris at 698-6262 or e-mail This e-mail address is being protected from spambots. You need JavaScript enabled to view it
******************************
Monday's 11:00 am-12:00
Beginning April 4-Pam Morris--Hixson First Baptist Church
War Room Study
Monday's 11:30 am-12:30 pm
Beginning April 4-Janice Meissner--423-242-5514--Wally's East Ridge-
The 7 Experiment Staging Your Own Mutiny Against Excess
Tuesday's 12-1
Beginning-March 8--Kathryn Geddie--"I Saw the Lord"-/TVA
-----------
1, 2, & 3rd Tuesdays 12:10-12:50 p.m.
Rosalyn Hickman--Titus 2--AIM Center Downtown
----------
(3rd Tuesday of the month) 4-5 p.m.
Flo Samuels--Lee Hwy/Hickory Valley Retirement Center
__________
Wednesdays
Pauline Field--7 am--Calvary Chapel Cafe--Hebrews/St.Elmo
-----------
Beginning May 4-June 23 12-1 p.m.--Dottie Stewart--Whole Foods
"The Personality of Jesus"
Call 698-6262 or email This e-mail address is being protected from spambots. You need JavaScript enabled to view it to join a Bible study today!
_______________________________________
Job Openings
Republic Parking

(posted April 5)
Must be 18, healthy enough to walk the entire shift (with breaks of course), and competent to use a tablet type computer.
The duties involve walking assigned lots and writing tickets to violators.
I have one specific opening for a M-F 9a-3p. The other openings require flexibility to include some nights and weekends.
Resumes can be sent to me at This e-mail address is being protected from spambots. You need JavaScript enabled to view it
_________________________________
Communications Manager--
AMG International  (posted 3-24-16)
. Must have outstanding communication skills, both written and verbal; professional presentational skills and high attention to detail.
Creative and well organized. Strong marketing knowledge is desirable.
Solid theology background. Self starter with ability to handle many tasks and projects simultaneously.
Willing to travel as needed. Experience in successfully developing and executing strategic communication plans.
Grant writing experience helpful. Three to five years experience preferred.
Email resume and salary requirements to: This e-mail address is being protected from spambots. You need JavaScript enabled to view it
_____________________________________________________
Brainerd United Methodist Church (BUMC)
Family Ministry Director
I.               Summary of Position
A leadership staff position that will provide vision, energy, oversight, and daily direction to all aspects of Family Ministry including infants through Young Adult; enthusiastically implements vision and values throughout children's and student ministries; keep before the church body, staff, and elders a vision of the necessity of winning Families to Christ and discipling them to greater maturity.
II.                  Job Responsibilities
1.       Vision:

·

Implement and articulate BUMC strategy for growth in the areas of Children, Youth, Young Adults, Families and Outreach.

·

Keep current with innovations in children's, student and family-focused ministries.

·

Serve as an advocate for Family Ministry before staff and congregation.

2

.       Programming:

·

Direct and foster growth in the Youth Program with the Youth Ministry Assistant

·

Coordinate Family Ministry programs with the Children's Ministry Director that will help children, students and families embrace Christ.

·

Develop and direct Outreach opportunities through family and community leaders, with the assistance of the Lay Outreach Director.

·

Create a Young Adult Ministry to reach individuals in the target age of 18-25

·

Equip and partner with parents by equipping them with resources to become actively and intentionally involved in the spiritual formation and discipleship of their families.

3.

Leadership:

·

Lead coordinators, teachers, and other volunteers in the Children's & Student Ministry

·

Assist and participate in budget development, implementation, and accountability in the areas of Youth, Young Adults and Outreach.

4.       Shepherding:

·

Assist in directing people to help with and pray about special needs of students and their families.

·

Serve as a healthy role model of leadership, sharing the grace of Jesus.

·

Provide children and family direct pastoral care as appropriate, or resources to nurture healthy families

·

Build relationships with families –children, youth, and their parents; advocate for children, youth, and families within the congregation




III.

Qualifications and Skills:

· Bachelor's Degree in a related field

·         Experience that includes working closely with families, children and teens; Ministry experience a plus

·         Demonstrated vibrant progressive Christian faith and a strong public discipleship; Familiarity with United Methodist Church teachings a plus

·         Proven leadership and management skills

·         Self-directed and highly independent, but able to function as a team player and maintain positive working relationships

·         Organizational skills for growing, mobilizing, and maintaining a strong and effective team and program

·         Able to inspire, direct and motivate children, youth, young adults and their families
______________________________________________________________________________
Help Connect Faith and Finances as a Thrivent Financial advisor
What if your next career could change lives? What if you could succeed by helping others succeed? What if you could help Christians connect their faith and finances?  As a financial advisor with Thrivent Financial, you'll have the opportunity to turn these "what-ifs" into a meaningful career.
Why Thrivent?
We believe money is a tool, not a goal. Our national, membership-owned organization of Christians offers a unique blend of faith, finances and generosity. With a full range of financial products and services, you'll help people create a strategy that reflects their values, provides for their families and protects their future.
At Thrivent, our financial advisors focus on:
Providing financial guidance that connects faith and finances.
Helping our members to be wise with money, live generously and change lives.
Strengthening churches or other groups they care about in their community.
Position Overview
As a Thrivent Financial advisor, you'll:
Have the freedom of working independently. You'll run your own business with support of leaders and mentors.
Help Christians meet their financial goals by executing our proven advice sales process with prospective and existing members.
Explore with members the many ways their money choices can reflect their values.
Help members feel comfortable and confident with their finances.
Successful Thrivent Financial advisors are effective at:
Making approaches to get appointments. This is done by leveraging existing relationships, holding workshops and marketing their services.
Inspiring others to take action by closing sales through analyses of unique situations. This includes creating a written recommendation based on the member's needs, budget and goals.
Maintaining ongoing relationships with members.
Thrivent has proven systems and processes to give you the support to help you learn how to successfully build these skills. Contact: This e-mail address is being protected from spambots. You need JavaScript enabled to view it .
Position Requirements
Obtain and maintain state insurance licenses with required lines of authority (life, health & variable contracts) prior to the solicitation or sale of insurance products.
Obtain and maintain FINRA Series 7 and 66 registrations.
Pass Background and Credit checks.
Insurance products issued or offered by Thrivent Financial, the marketing name for Thrivent Financial for Lutherans, Appleton, WI. Not all products are available in all states. Securities and investment advisory services are offered through Thrivent Investment Management Inc., 625 Fourth Ave. S., Minneapolis, MN 55415, a FINRA and SIPC member and a wholly owned subsidiary of Thrivent. Thrivent Financial representatives are registered representatives of Thrivent Investment Management Inc. They are also licensed insurance agents/producers of Thrivent. For additional important information, visit Thrivent.com/disclosures.
__________________________________________________
Fairfield Inn & Suites --Breakfast Attendant ad:
Energetic?  Out-going personality?  Are you a "morning person?"
3H Group Hotels, Inc., is seeking a Breakfast Attendant for our Fairfield Inn & Suites by Marriott Chattanooga East/Hamilton Place location.
We are looking for an enthusiastic and friendly individual to join our team. If attention to detail and customrder service is your passion, this is the job for you!
To be considered, you must be available to work early mornings (work starts between 5-6 a.m.), weekends and holidays. Reliable transportation to and from work required.  All applicants must pass a background check.
If you have a strong work ethic, enjoy challenges and strive to improve your service to the guest every day, please apply in-person at Fairfield Inn & Suites, 2345 Shallowford Village Dr., Chattanooga, TN 37421.
_________________________________________
The National Memorial to the Unborn
Those interested need to email their resume` to  This e-mail address is being protected from spambots. You need JavaScript enabled to view it .
It is a part-time position (15-20 hours a week) and starts at $10/hr.
______________________________________________