Scenic City Women's Network
Post Office Box 3148
Chattanooga, TN 37404
Office 423 698 6262
August Marketplace Luncheon
Thursday, August 25th, 2016
11:30 - Noon Networking
Noon - 1:00 Lunch
featuring
Dr. Jada Daves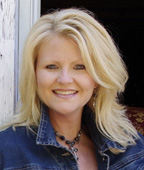 Jada has a passion for ministry and has utilized her many God-given talents through missionary work in several countries, teaching all ages of children and adults in the local church, writing feature articles for Christian publications, conducting a variety of Bible studies, and leading conferences for women, youth, married couples, and families.
Dr. Daves earned her doctorate from Vanderbilt University in Human Resource Development and has twenty-four years experience in training and education. She is the founder and president of Positive Results, a motivational speaking, training and program development firm. She is also an author, former talk radio host, songwriter, and has most recently launched an entertainment company that focuses on family-centered programs for television.
Jada has been married to Kevin for 22 years and is the mother of five children ages six to fourteen.
Reservation Deadline:
TUESDAY, August 23th at NOON
To make reservations:
This e-mail address is being protected from spambots. You need JavaScript enabled to view it or 423.698.6262
Mountain City Club
729 Chestnut Street, Chattanooga, TN 37402
Please note: Parking may not be available in the MCC parking lot. If directed by signage to park elsewhere, other parking options include Republic parking (approx. $4) and/or street metered parking on Pine, Chestnut, Broad, & 8th.
$20.00 Luncheon cost
$15.00 (Non-profit rate--for paid employee of a 501c3 organization)
Menu: Wild Green Club Salad, Beef Tips Burgundy, Rice, Green Beans or Steamed Broccoli, Rolls, Banana Pudding & Hummingbird Cake, Iced Tea & Coffee
_______________________________________________
August Luncheon Sponsor
Angie Wynn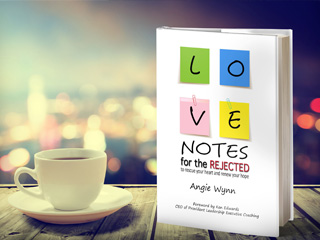 Angie Wynn has survived many issues, including rejection, abandonment and emotional, physical and mental abuse. She gives the credit for her survival solely to her Lord and Savior Jesus Christ. Her Academic achievements include a B.S. in Physical Therapy from Howard University, a Master's Degree in Christian Counseling from Life Management Institute and Who's Who Among American Business Women 2007. She is the Founder of "Transitions" Christian Counseling Service. Ms. Wynn is the Author of "Love Notes For The Rejected: To Rescue Your Heart and Renew Your Hope." Angie is a member of Silverdale Baptist Church.
2016 Upcoming Events:


Webinar
September 8
7 PM
Time Management
If interested please call 423-698-6262
or email This e-mail address is being protected from spambots. You need JavaScript enabled to view it
__________________________
Prayer Walk
September 15, Thursday
5:30 pm - 7:00 pm
We will meet at Second Presbyterian Church
700 Pine St., Chattanooga,TN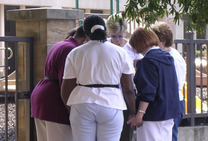 ___________________________________
MARKETPLACE BIBLE STUDIES
Classes are open to all women and will be held
once per week at lunchtime.
We are in the process of recruiting teachers and
businesses that would  be willing to allow
us to come in and teach a Bible study class.
If you would be willing to serve in this way, please contact:
Renee Nail at 698-6262 or e-mail This e-mail address is being protected from spambots. You need JavaScript enabled to view it
_______________________________
Tuesday's 12-1
-Kathryn Geddie--TVA
Beginning August 23
Living Like You Belong To God
-----------
1, 2, & 3rd Tuesdays 12:10-12:50 p.m.
Rosalyn Hickman--Titus 2--AIM Center Downtown
----------
(3rd Tuesday of the month) 4-5 p.m.
Flo Samuels--Lee Hwy/Hickory Valley Retirement Center
__________
Call 698-6262 or email This e-mail address is being protected from spambots. You need JavaScript enabled to view it   to join a Bible study today!
_______________________________________
Job Openings
ON-AIR PERSONALITY:  Sunny 92.3 (WDEF-FM) in Chattanooga, TN is searching for a full-time co-host for our Heritage Morning show team.  Experience in radio, digital media, production, studio operation, station events and promotions required.  Candidate must be able to create interesting and entertaining content in a collaborative environment, follow directions of programming, and most importantly become a trusted friend to our listeners."  WDEF-FM is an EEO.  No phone calls please. Please send resume and cover letter to:

Danny Howard, WDEF Radio (Morning Show Position)
2615 S. Broad Street
Chattanooga, TN  37408

Or email:  This e-mail address is being protected from spambots. You need JavaScript enabled to view it or fax to (423) 321-6240
Posted 8/11/2016